Simplify trip planning and improve communication with guests on our dynamic travel platform.
Mobilize Your Concierge Team
Connect and collaborate with guests instantly on the devices they use every day
Go from multiple tools to one rich interface for building and managing trip experiences.
Connect and collaborate with guests on the platform they prefer, in an intuitive and interactive way.
Increase Guest Satisfaction
Improve the entire trip experience by providing curated stories and guides that exceed expectations.
STREAMLINE YOUR PROCESS  —
Onboarding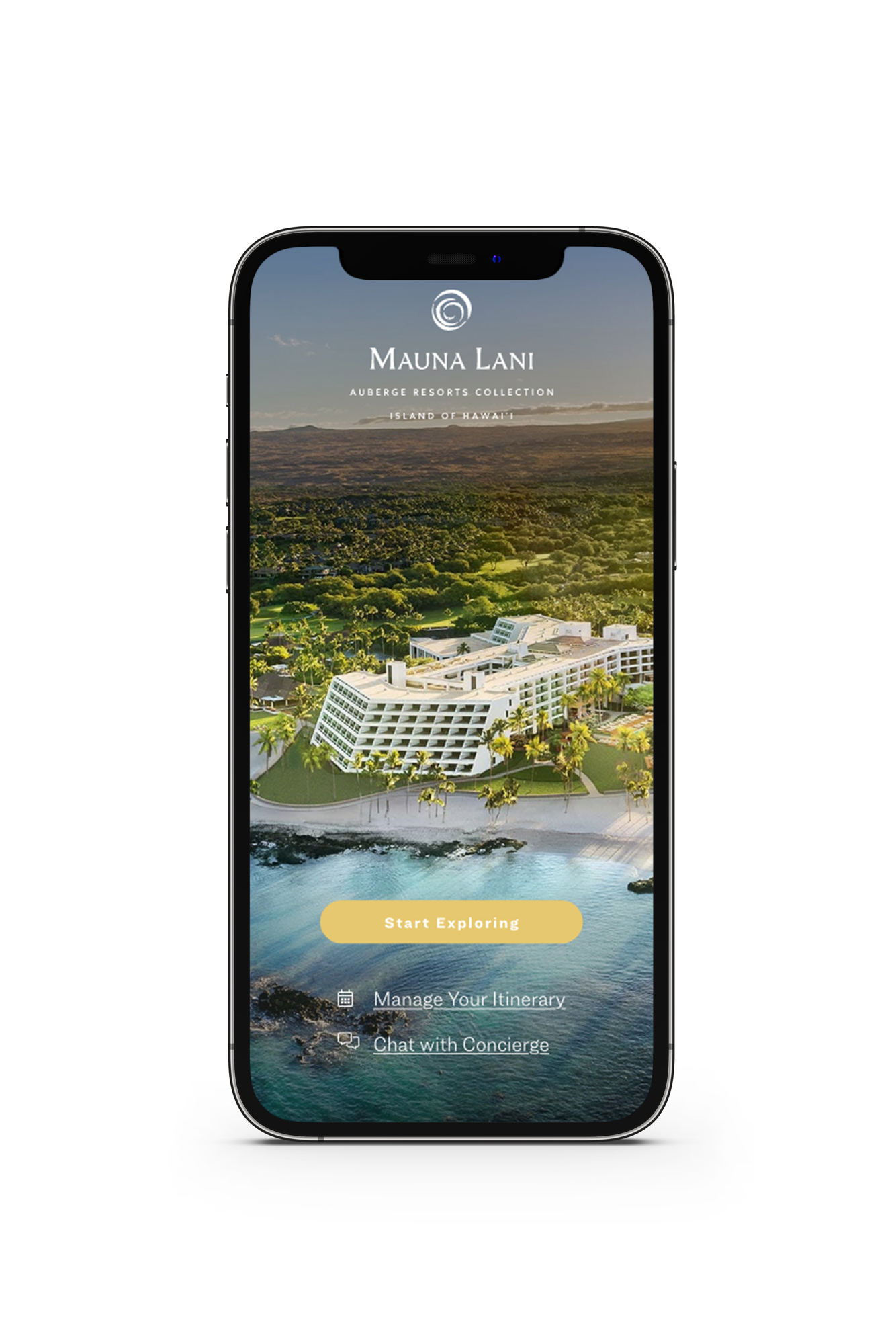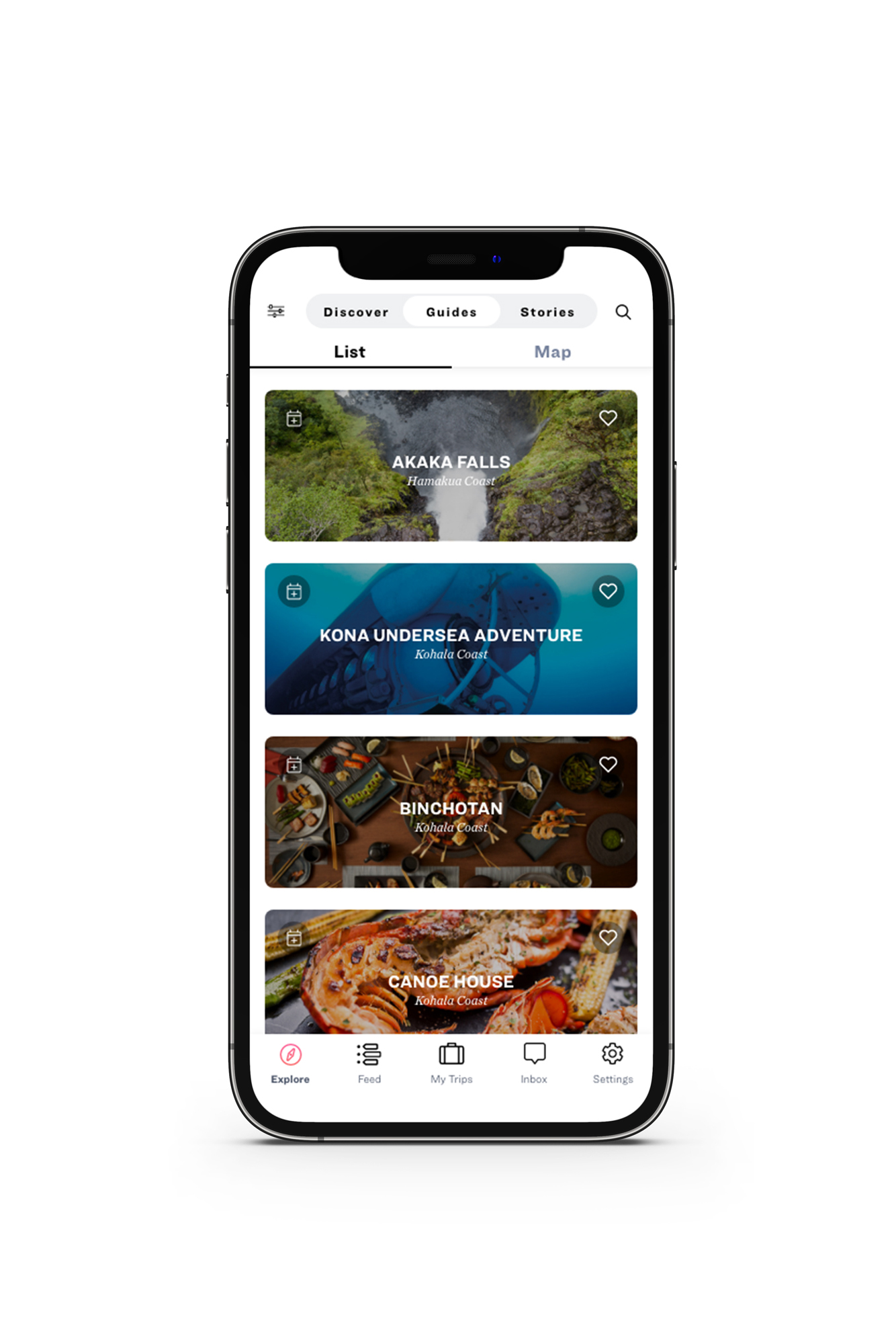 LEVERAGE OUR ENGAGING CONTENT  —
Curated Guides
RICH COLLABORATION TOOLS  —
Itinerary Builder + Messaging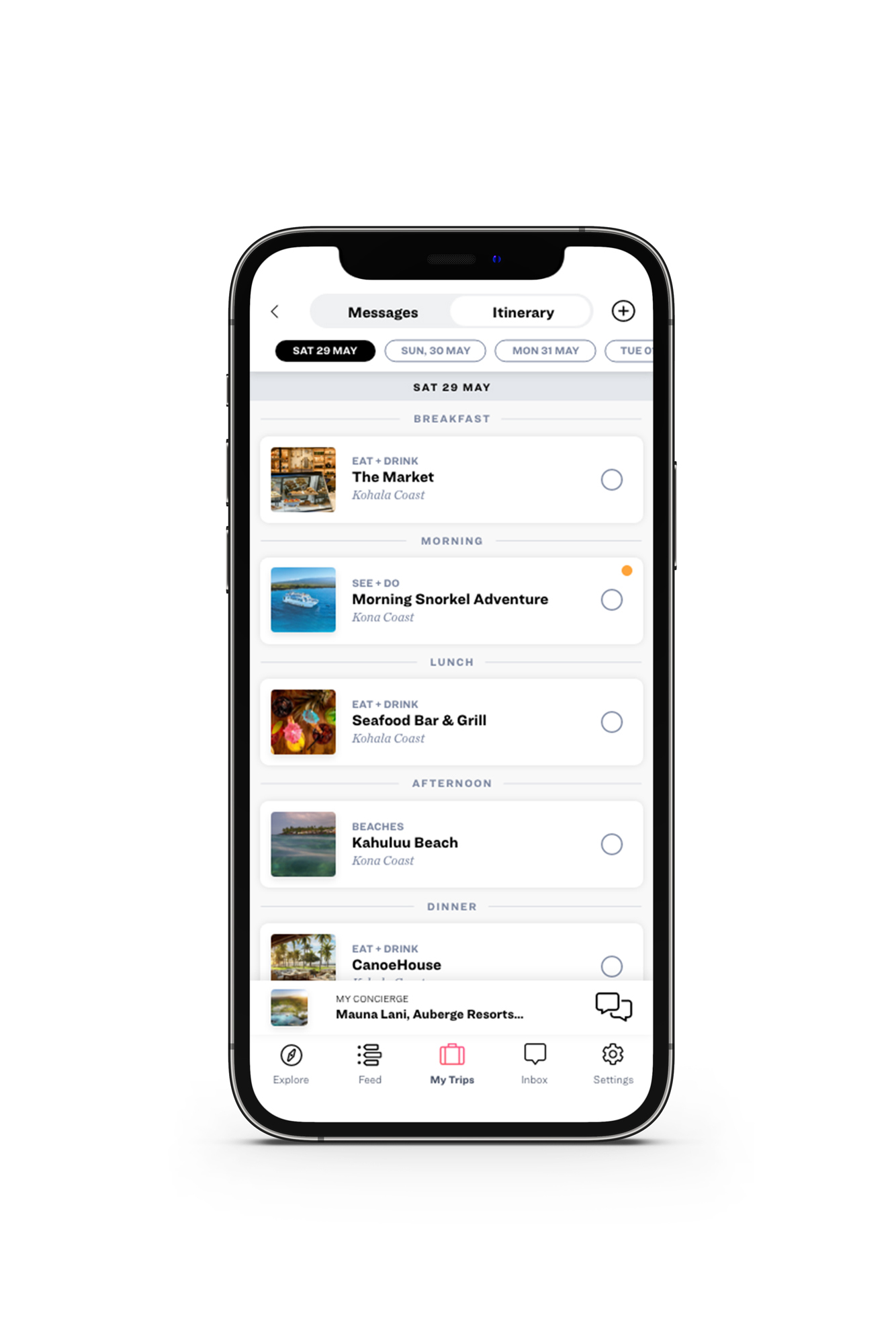 Give your guests the ultimate destination experience.
Combine our digital platform with a customized version of our bespoke print magazine.
Create + Manage In Real Time
Take advantage of our our interactive trip planning technology to make changes in real time.  Eliminate disparate systems, email and forms. Give your concierge team the tools to communicate and collaborate in a simple user interface to enhance productivity and connection to guest needs.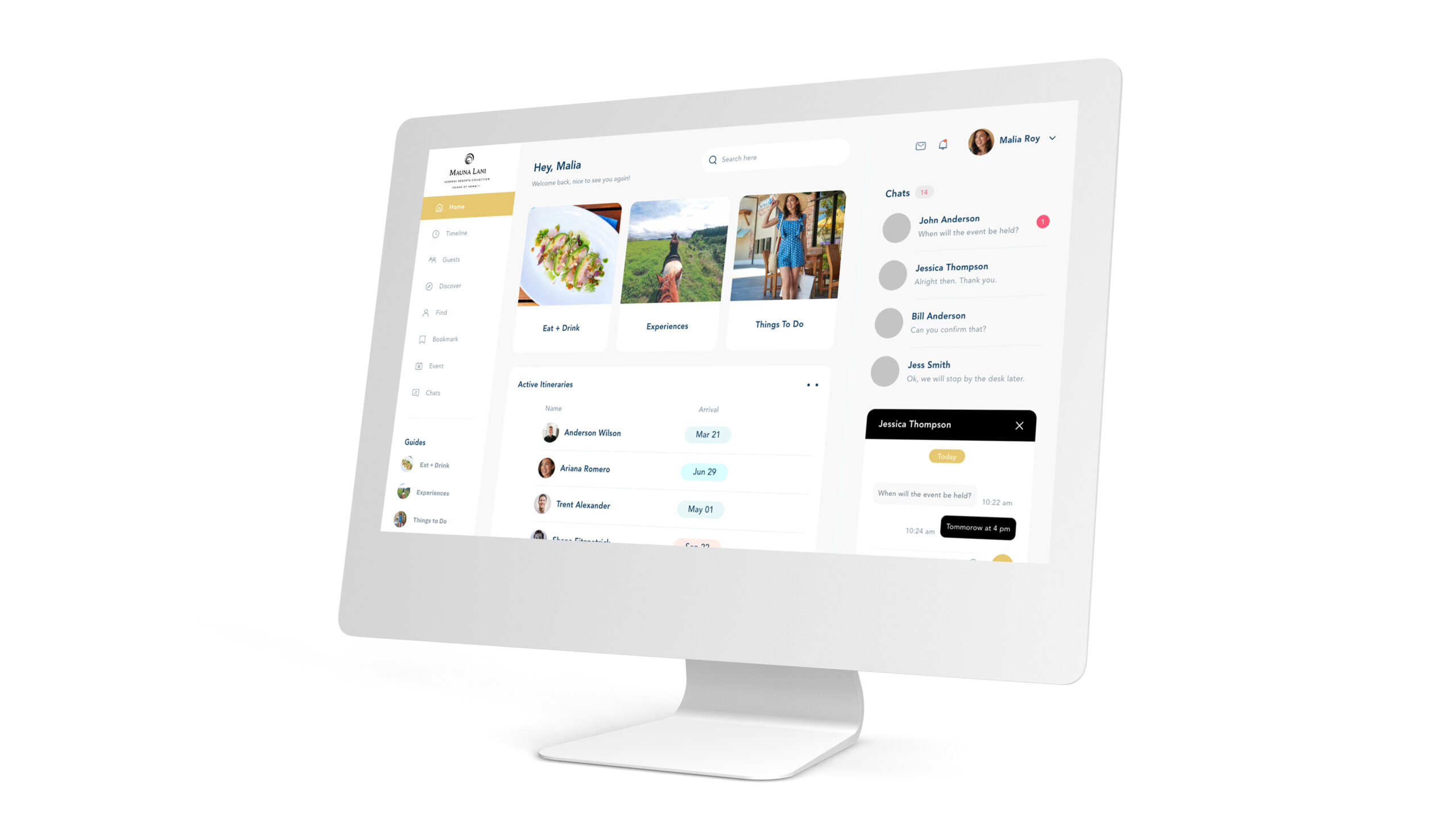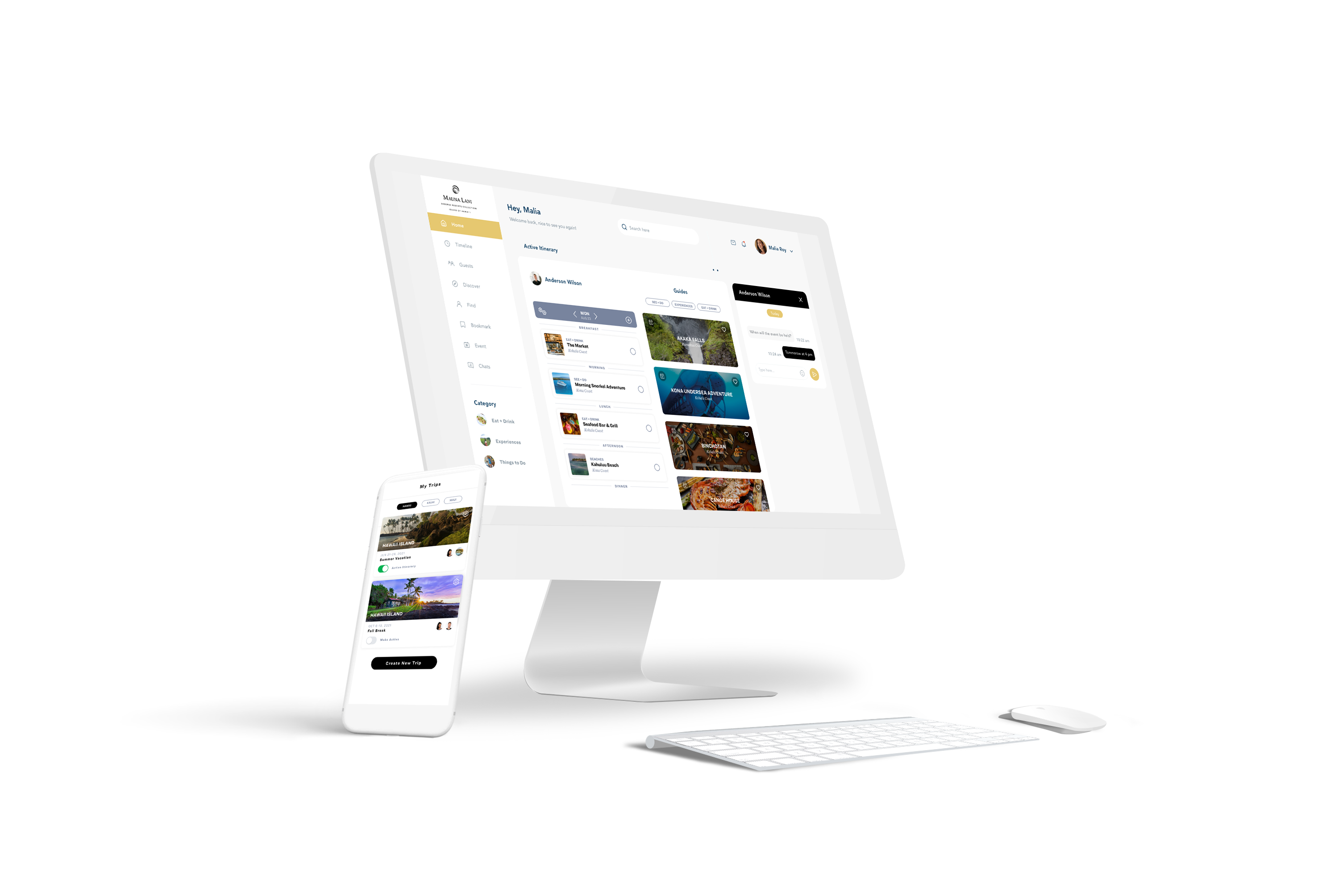 CAPTURE INCREMENTAL REVENUE  —
Own The Guest Experience
From booking to departure, capture the guest's desire for destination and hotel experiences and let your team be there to guide the way.  Travelers are using the resources in their pockets to find their own way, let us help you capture the incremental revenue and improve the trip planning experience for your guests.
Enhance your guest experience today.
Reach out today to learn how our platform can help increase customer engagement.